ALL WEB SERVICES
webdee-seoservice.com 339/753 M. 12 Pattaya 20150 Thailand Tel. 0846363279 [email protected]
Not only a website: from corporate email till invoicing
Basic: website, e-commerce, invoicing, inventory, corporate email. And this is just a small start.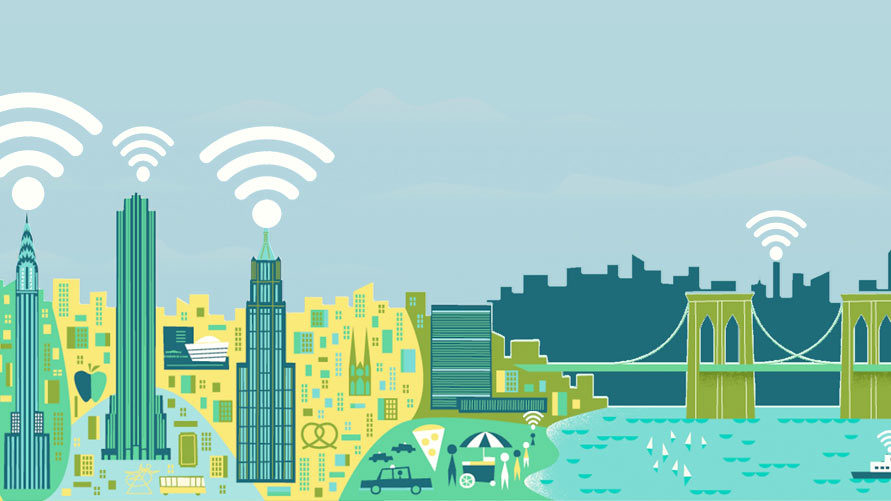 Web Services
Internet and the web is not only websites. It is an all together: from e-commerce to invoicing, keeping stock, preparing orders, communicate with customers and staff. And this is just a small part of all web services available.
Now even a small e-commerce can keep inventory, update the stock, advise you in what and when to order, create invoicing and follow payments.
An app can let you automatically and constantly keep in touch with your customers. People can also talk with apps. Actually not all business need an app but its underling the vastness of what is related to the web, the internet.
Start with the basic: a
website
. The name is very clear: web site. It is a site. Your site in the world. Yes social networks are important. Some business can survive and also flourish using only
social networks
(and also booming and disappear in matters of months) but a website is a real site.
For somebody
website is better
even than a presence in Google Maps.
After the site there is the email. Your email. The email accounts related to your staff. The staff comes and goes but the email stays. Many company make a huge mistake: using personal email accounts or create dedicate Gmail accounts. Beside Gmail works perfectly, the company will have no control in case the staff will leave. The email will follow him/her if he/she is not polite enough to do a diligent handover.
Yes can use Gmail for Work also called G Suite for business but can be difficult (and expensive) to set it up correctly and keep it running smoothly. There are free solutions as well but are buried in the tsunami of offers available in any web search. So you do need some advises.
Even about the presence in Google map. Many people ask to get them marker in the maps. It is easy and it is a necessity. People start asking to Google where to find a place and if you are not there…
Anyway from the corporate email that use a company domain to Google Maps that connects users to your website, the website is still your landmark, and not only for internet.
To cut a long story short, by way of example and without any limitation, here a list of most common web services that can be combined with your website:
Explanations of the web services available
What is Google Maps? What is Google My Business?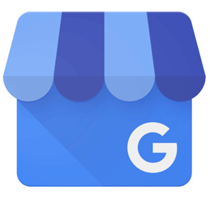 Google Maps is the road maps service of Google. Google My Business is your business in Google Maps. When somebody browse the maps in Google many business/place of interest will appear and more and more will pop up while zooming on a specific section of the map.
Also somebody search in Google Maps instead of in Google. And again on the move or while driving a car the voice search will be used in Google Maps.
The first step to hope to gain a valid presence in Google map is to create your listing in
Google My Business
(for a guide in how to do it just google "how to create a Google My Business listing") then update it with post and pictures, special promotions, link it to your website, even link it with an automatic booking appointment system if you want and then wait for reviews, replay to the review, post new messages and so on.
Even if you don't want to use it as a marketing tool, it is a must a presence in Google Maps: people will ask to share your location of Google Maps to use the navigator to reach you.
Gmail account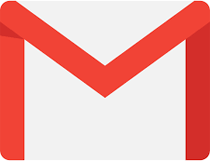 A
Gmail
account (or a valid alternative) is the heart of the communication means of a person, business or corporate. Is the email and it is free.
You can link it to your domain still for free but you cannot create a hierarchy of users with different permission with the free version. It also connect you to your Android or part of your Iphone.
What is G Suite?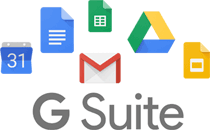 G Suite
is the once called Gmail for Work. Actually is much more: is Gmail, Hangouts, Calendar, Drive for storage; Docs, Sheets, Slides, Forms, and Sites for collaboration; and an admin panel and vault for managing users and the services.
In few words is like Gmail and all related apps with a more professional approach: creation and control of users, personal domain for the email, more storage.
The main scope of it is to manage email users and related service instead of having each email and related service (calendar, drive, docs…) completely separated and in the hands of single user.
There are cheaper and free valid alternatives to G Suite that can provide the same results. Before committing with one of the services you should focus on what you really need from the service as usually most of the paying G Suite users just use the email services.
File Sharing Google Drive & Sync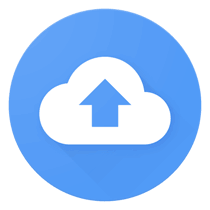 Actually now Google Drive is renamed
Google Backup & Sync
or Drive File Stream for the business version available with the G Suite. Is one of the most important service (also in this case people can rely on an alternative) and the most wrongly ignored web service from many companies and people.
It create an online (on the cloud -as it is fashion to say like this nowadays-) back up and synchronization of all your files. All your file = your life! So your file will be in a safe place anytime.
Many companies do not use synchronization policy. Maybe because it sounds strange, maybe because it is a little too complicate at the beginning.
How many time a file you sent to a customer is not the most recent version? How many time nobody can find the last version or the last update price and terms of services contract? And when a computer die, how many time all its content is sadly gone?
And about file sharing how many time you need to send a big file and you have problem doing it with the email? Or you want co-work with somebody far away and don't know how to do it?
The synchronization and back up is one of the less request services but one of the most important. People ask more about video for Facebook instead of backup and sync.
Email System and email set up
Sometime you need to have email accounts with your domain, for example:
[email protected]
. Sometime there are limits in file upload, attachment storage and property of the web mail client available.
Or there are some limitation in pop/smtp/imap. We can set up email accounts from various provider after consulting with you about your exact needs.
As email system we refer to a group of email accounts that share one or more domains (usually the company domains) where a "boss" can remove an user or combine more than one person on the same email, have control, limited some operations. A multilevel email systems. Manage all the in/out flows of email of a company without thinking to the possibility that once a human resource will leave, all the communication history, contacts and all the customers that usually connect with that given email will be lost.
Even in a very small company a good (and simple) email system is important. And again often it does not get the necessary consideration.
If G Suite looks expensive, there are alternatives available. Consult with us:
[email protected]
Email form and re-captcha

Receiving email directly from a website it is very helpful. If you are expecting a certain volume of incoming email it would be wise to organize them by topic, origin and area. All this can be done with email forms from website. From booking to purchase everything go through an email form. On the other side, when receiving the email the system should be organized with filters in order to pipe the email to the correct recipient. Also a special online recipient should be available to be consulted directly on the server bypassing all the email accounts for a full proof that the email messages have not gone missing.

But often you will also receive tons of spam. Using the correct captcha filter can help.

Facebook shop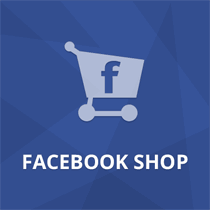 A Facebook shop is a real e-commerce cart with products and prices accessible directly from Facebook.

There are different kind of Facebook shops:
A simple presentation of the products, customer must contact the Facebook user or the company to close a deal.
Some product with prices that once clicked will link to the cart of an existing external e-commerce website.
A complete real e-commerce cart with products and price where the purchase is possible without leave the Facebook app or the Facebook website.
Once upon a time… was far more easy to open up a Facebook shop, now there are only paid extensions or plug in that allow certain e-commerce to be connected to Facebook to create a real Facebook shop. Or it will be necessary a minimum amount of "friends" and other requirements. But it is still possible and cheap to create a real Facebook shop.

You can also have the Instagram Shop to sell directly in Instagram.

Invoicing system

An online invoice system to check and create a real invoice directly connected with your bookkeeping system, anytime anywhere.

Depending on the kind of company size, the kind of bookkeeping law requirements and your needs this system can be quite simple or quite complicated.

An invoice system can be ready available in the market. It comes with a decent fee
flowaccount.com
or completely free
waveapps.com
or even open source
simpleinvoices.group
so it can be tailored for you. Many other are present in the market. These three are only some examples of what you can find in the web.
Paypal account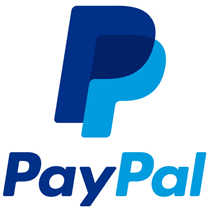 A
Paypal account
is still the easiest web service to start for a small business (or big) to accept online payment. Of course there are alternatives like in any field. But still is the most common. It is quite expensive to use it: over 4% but is free to set up and many e-commerce or other system, from booking rooms to more elaborate online structures are already "Paypal enabled" so it is easy to opt for it. It is also really worldwide known and can be use virtually with any currency.
We can set this web service like all the other for you if you need it.
Credit/debit card payment gateway
The option to accept credit/debit card online without use a local bank POS or Paypal are many. Depending on the location of your business can be opt for one system or another one. In Asia is quite common
omise.co
(ex paysbuy.com but many company after Paysbuy became Omise opted for Paypal) or worldwide it is also common
2checkout.com
.
Bitcoin Payment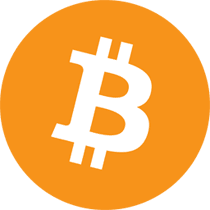 Receive payment with
bitcoin
is not so complicate if we do it for you. It is not such a used way to pay goods but it looks cool and trendy to accept bitcoin payments on a website (note: this is not allowed in Thailand)!
Ebay Account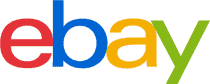 An
Ebay account
can open your products to a completely new market. It is easy but need daily check. Many people wrongly think that they will get money while sleeping with Ebay. You can have some satisfaction but you have to put effort in it.
Lazada Account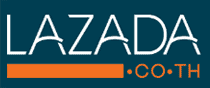 Definitely if you are in Thailand this kind of web presence can boost your sales. Opening and activate a
Lazada account
is not that easy. You have to follow many regulations. You have to try your Lazada ability with a small online course followed by an online exam aimed to proof that you understand all the rules. Then you have to be committed to delivery within a small window of time, using appropriate labels and packaging. Delay or "misunderstanding" will lead to economic sanctions. It is for who want to sell in a professional way. Factory or business already well established. Ebay is more for "once in a while" or for a relaxed way of doing business.
Amazon Account
Amazon is the most famous/unfamous online shopping "center". Seller and buyer accounts are closed without explanations. Customer service will not allow you to talk with whoever is in charge of your account. Competition in Amazon is also the fiercest.
Online Debit Card assistance
Sometimes you need to get your debit card authorized to shop online or to be linked to an online gateway payment or other web service that require a payment. Apparently is easy but somebody can get lost in menu' and submenu of websites, procedures or online call centres. We do offer this service.
Registration of brand and logo
You have a new brand and a nice new logo. You can register it (Intellectual Property) in Thailand but you don't know how to do it. Maybe you don't know but if you have a domain name and you don't also trademark it somebody can use it for his company name with simply a different TLD. For example your domain is websitebangkok.co.th somebody can open up a new website websitebangkok.com without break the law. So let us trademark it for you. So nobody can then appropriate of your image/name/logo.
SEO/Google search console
About
SEO
(Search Engine Optimization) we talk extensively in our website starting from the
home page
.
But many people also like to follow up by them self to get acquainted with the Google world. We can correctly set up the Search Console account that will include all your versions http, https, www, and non-www or other domain names using DNS verification. So then you can daily check your SEO situation.
Google AdSense approved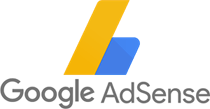 Monetizing a website that receive many visit is a good way to expand the income base. We can create and get approved your
Adsense account
so you can monetize the visit with the most famous blog advertising system. It is not always possible. We will make a free examination for your blog/website before issue the quotation.
Short video presentation
Amazing short video presentation as cheap as 2,600THB!
This is possible by using template instead of originally filmed spot. These presentation are very useful for SME (small medium enterprise) or where the budget that the product allow for a video is extremely compact. We will use pictures and sentences mixed up with the video, like this one (it will be
without
sponsor or associated watermark):
Youtube channel

If you have many video to offer create a youtube channel. Whenever can be linked directly or indirectly to your website (the Google rules about it are ever-changing) it is a good start and can also improve your global SEO pages rank.
Google Adwords
Pay per click
advertising. You can appear in the first page of results of Google per given keyword. You will pay a fee (to
Google Adwords
) for each click you receive.
The fee depends on infinite factors. We can give you an orientative cost: 20THB per click. Of course we should know the keywords to estabilsh a more realistic cost.
You can set up daily/monthly budgets, choose in which area of the world you want to show up with your ads and other preferences like user age, languages, interest.
Note
All the names of companies and logos present in this webpage/website are trademark by them respective owners. We are not part of them neither we work for them.
Pricing of web services
About the prices of website and SEO and e-commerce and all web services you can consult with us anytime, here the link to the
contact page
Or you can go directly to visit the
pricing page
where you will find all the list of the services with related costs.
---