YOU ARE IN REAL ESTATE PLATFORM PAGE
webdee-seoservice.com 339/753 M. 12 Pattaya 20150 Thailand Tel. 0846363279 info@webdee-seoservice.com
Real estate web design
An easy to use platform for real estate classified website. Post your listing and start to run your property business.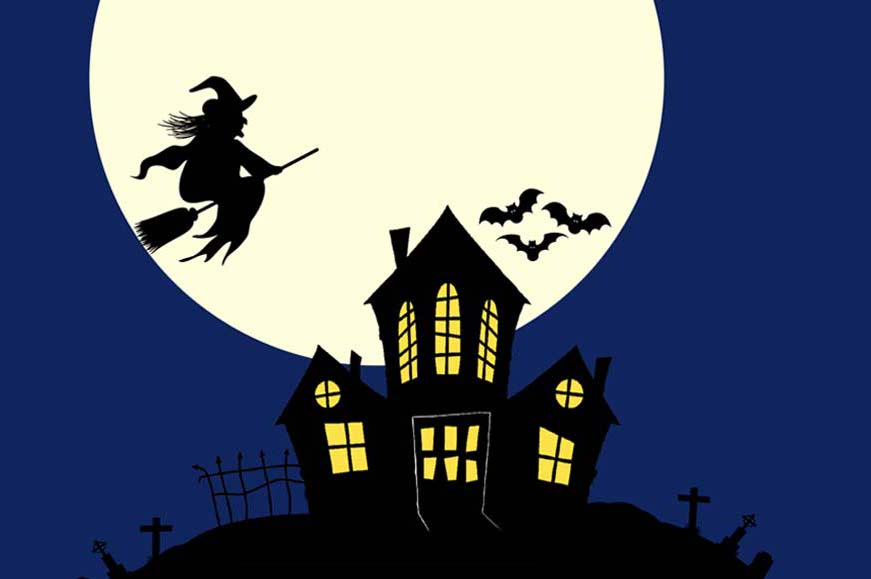 Real estate website for your listing online

A real estate website where to post your listings and show to your clients the houses, apartments, condominium that are in your portfolio for sale or rent.
Of course also business and land can be post and any other category you can think can be created on the spot. You will create your categories, your classified listings, add the pictures, the prices and everything will be done in an easy way.

Special

What is so special in this real estate website platform?
If you need a multilingual real estate web design, here the regions, cities and locations will be translated! Many platforms just leave the locations untranslated as they think that a city name does not have to be translated as it uses the same name in the whole world. This is partially true. But think about languages that do not use Latin characters: how can you serve a name in the Cyrillic alphabet or Thai alphabet or Arab if you do not translate it?

The Real estate website will be designed to gain the trust of the visitors. Consider that the purchase of a property (house, home, land), is a very crucial and important decision that somebody can make. So, an annoying, slow, overcomplicate website that doesn't even translate the location names what kind of trust can generate?

With our classified platform you can concatenate the cities with the city areas, so each city will have areas that belong ONLY to that city (not all platforms do that) and yes: still translating all city area names!

You can search between the listings with many filters: for a price range and from a number of bedrooms including in the results also properties that have that exact number of bedrooms or more (but not less)!

You can serve results by price including also real estate classified that are just a bit more expensive: why cut out a potential client for a few bucks more?

And of course, all the other features that real estate website platforms can offer: inserting pictures, receiving email from the interested customers, send to customers email messages when new listing satisfies them searches, maps and more.

Also, you can choose if visitors can post their listings (you can moderate before the publishing of course), if they can do it as a guest or if they need to sign up.

All in your hands in an easy way.

The platform we use (of course we modify it to improve performance and translations) is one of the best available: Osclass and foremost OSclass is also one of the more technically reliable system that keep easy the updating and maintenance.

You can also create your full classified listing website, job posts website, or any other classified website.

About the look and feel we will let you choose between some themes so there will be no increase in the price for the web design of this real estate website.

Here few examples: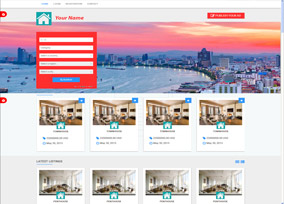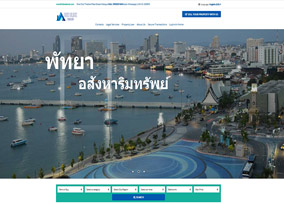 Of course, if you need, we can completely customize the design of your real estate website to fit your needs.
How we create a real estate website?
A fully functional real estate classified website is designed following these steps:
Choosing the appropriate domain name and match it with our SSD equipped fast hosting with Maria database for a fast response to the queries of the customers
Make it look as the layout you want, choosing between templates or redesign it on your wishes
Then the initial setup of your website will start taking in consideration the geographical coverage of your real estate agency: how do you want to present the listings, the regions, the cities, city areas, and more
Insert the first properties to display in the website
Set up the way you will accept online listing from visitors
Training you or your staff in the use of the platform
How much should cost a well functional real estate website?
The cost of developing this kind of website will be
18,000 THB
including domain, hosting and SSL. If you will use only one language the price will be lower. Check our
pricing page
for details.
For customization, we will discuss the price of your new real estate website and will produce a
detailed quotation
on request.
The quotation is free of charge and absolutely without any commitment.
All the above prices, features and descriptions do apply to
classified website
as well, not only to real estate web design.
Here more example of
web design for classified website
: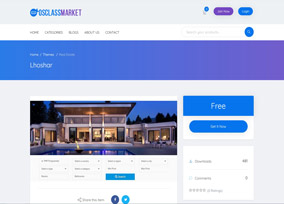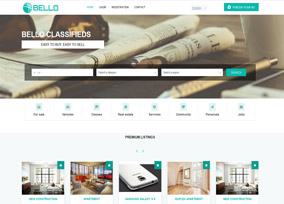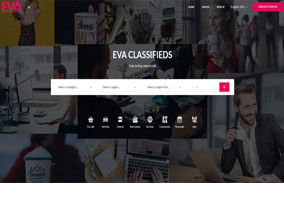 Consult with us before choose a theme: info@webdee-seoservice.com