E-COMMERCE ARTICLE
webdee-seoservice.com 339/753 M. 12 Pattaya 20150 Thailand Tel. 0846363279 [email protected]
E-commerce tips
What are the minimum requirements for an e-commerce website? How should be e-commerce designed? Read and learn.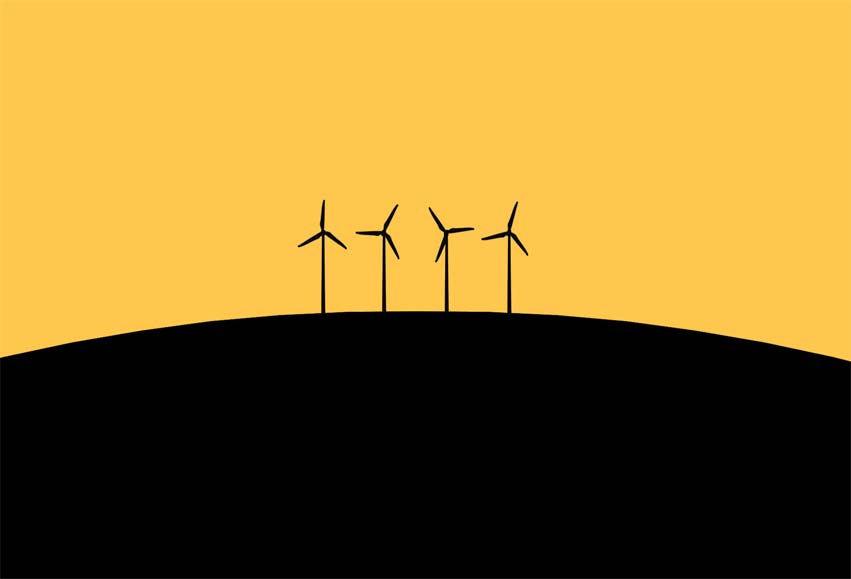 E-commerce article
E-commerce
E-commerce is a common word nowadays. The meaning is in the word itself: E (electronic) commerce. There are 2 common variables: e-commerce and ecommerce.
You can shop, buy online the goods, place an order and receive the goods at your address. However, you can also choose to go and pick up the goods at the shop by yourself.
It is possible also to shop for immaterial goods (like downloadable files, programs, e-books...)
The typical characteristic of an ecommerce is that you will browse the products, search the products, read the description, check the prices, promotions and special offers, place the stuff in a virtual shopping cart, remove it from the cart if you change your mind, check the total of your shopping, see the tax if any, hold the cart for a next day decision and buy with your credit card, debit card, Paypal or transfer to the bank. Some websites allow also Bitcoin payments (this system is not available for Thai entities). Eventually, other methods can be available depending on the ecommerce.
Why the need for an e-commerce
Even if you don't really need it or you don't think you will have an increase in sales volume, a company or small enterprise that has a fully functional e-commerce where people can shop and pay online will drastically improve the image and the trust from the customers.
Even more important if you work from home (on the cloud to be more trendy) nice e-commerce will convince customers that you are a fully legitimate business.
Read more on this
why I need an ecommerce
article
How a good e-commerce website should be
We are not thinking to write a universal guide for all kinds of ecommerce. There are some very specific e-commerce websites, for example but not only, in the spare part dealers universe. Maybe our suggestions will not completely apply to those websites.
Based on our experiences, the comments of our customers, the reality and success of small and big enterprises, and the acknowledgment of many articles about the e-commerce world we can state that following the e-commerce good practices of this article you will create a good e-commerce website.
Speed and compatibility
It is very important that your website can be usable from any device. Smartphone with small or big screen, tablet, notebook, desktop with a small or big screen. So don't focus too much on the specific appearance of your e-commerce web design: it will be different screen to screen. Focus more on the article's descriptions.
Try to use a fast e-commerce platform to avoid people leaving your website due to a poor connection and slow loading. Nobody likes to wait and wait. Anybody can be your client even if they are googling some products from a low cost mobile. Don't let them abandon your website.
When your webmaster will submit some example of e-commerce platform for you to choose one, try it also from a small mobile, see the speed and if it is easy to use and understand from a visitor point of view. Once decided keep in mind that a web design doesn't request infinite personalization: your website will become beautiful only in your eyes, for all the others will be a mix-up. Like a car: when it is new just out of the car dealer is nice, few optional will improve the comfort but too many will let your car look like a carnival without you to know.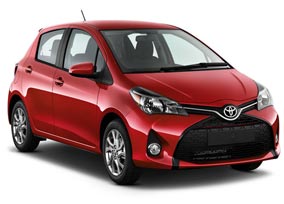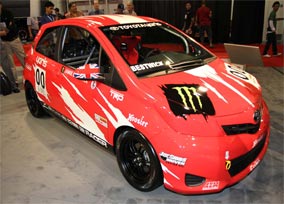 Usually, a modern e-commerce website looks white, clean and easy to use, stick to that style even if you feel something is not as you wish it. And probably a website with too many variations will result in much slower and less compatible than the original project.
User friendly interfaces
A user-friendly interface is not an astonishing design, is a format that allows visitor easily understand your website, which products they can find, prices and conditions. Also, they have to understand if you do sell and quick delivery in your country or province.
If you sell many kinds of products, an user friendly interface will allow customers to be able to find what they are looking for in a few scrolls and clicks.
Registrations
Keep the registration form as easy as possible. Keep the mandatory field at a minimum. Check if the captcha is easy to read. Many people angrily leave the site after failing the second attempt to insert a captcha. We all know that is very annoying to receive spam but we also have to keep in mind that customers are not our employees, they don't want to work and waste time for us!
Allow people to buy as a guest.
In the upper part of the term of service write a small synthesis and reassure the customer that a refund is possible and that you don't store financial information either authorize recurring payments.
Presentation and information
This is a part where most of the small and medium enterprises miserably fall!
They spend for an e-commerce platform, they spend for redesigning a logo, they spend for advertising the website, and then... they don't spend time inserting titles, descriptions and detailed presentations of the products. Many times not even a nice picture is present!
Besides Google giving much credit to the site where descriptions and pictures abound, also customers tend to stick and buy a product when they feel it is rich in detailed information.
Contacts details and customer support
In the blink of an eye, visitors must see the email and the telephone number. If this is the case on your website, you have already gained more than 50% of customers' trust.
Then emphasize the customer service: they can call, chat and ask questions without any obligation to buy.
NEVER
reserve the customers service only for already customers!
Special offers and promotions
Another point where many companies, even big companies, do it wrong.
A promotion must be simple and genuine. See the below exemplifications
YES
Discount 10% on all articles
OR
discount 10% on the "Home Appliances" category
NO
Discount 7.5% on all articles except articles in catalog from November 1, 2018, articles that are in stainless steel, articles that have 2 years guarantee
OR
discount 10% on the "Home Appliances" category but only for a total cart of a minimum of 400usd or a minimum of 10 articles excluding family packs.
YES
Apply your coupon code to immediate discount
OR
check if your coupon code is eligible for a discount
NO
Insert your coupon code with your email, fill the form and see your discount
OR
get your coupon code following this link, filling this form, and calling the operator.
YES
All the customers that will buy a minimum of 200usd will get an immediate free gift
OR
All the customers that buy a minimum of 200usd will get a 5% discount
NO
All the customers that buy a minimum of 200usd will get a gift if they buy products that are marked as "eligible for discount" in selected category
OR
All the customers that buy a minimum of 200usd will get a 5% discount on the next order if the next order will be as well as 200usd and done between February 1 and February 28...
YES
This article is in sale, usual price is 100usd, you pay only 75usd
OR
this article is in sale, usual price 100 + tax, now we will bear the tax and you pay only 100usd
NO
This article is in sale, usual price 1000usd now is 159usd
OR
this article is in sale, usual price 100, now you pay 75 if you buy a total of 300usd
I think you know what I mean with the above examples... few words to the wise.
Categories and Subcategories
This is a very important part of your e-commerce website. The categories.
Keep in mind that e-commerce is not a computer or a database. It is a platform to advertise and sell. Customers will not spend time learning your logic or looking and reading through many categories and infinity subcategories (besides a few exceptions in a very specific field, usually in the business to business commerce). They [customers] will give a quick look to the website, they will scroll with the finger or the mouse wheel up and down a couple of times and they will start to click. If they find or at least they think to be on the right path finding what they are looking for they will go on with the visit to the website.
So it is ok a few categories each of them with a few subcategories. The category plant of your website should be understood in a few seconds.
If you need to have a third level of categories (sub-sub categories) the third level should be shown as links in a whole page and not as popup or another branch of the category tree, even if it is. This for 2 main reasons:
On desktop (if the website is fast) it gives a more comfortable way to look at all the sub sub categories
on mobile a sub sub categories list that popup will force the user to scroll down and down narrowing the already small screen space available.
IMPORTANT
: always allow a way to select a brand or manufacturer for a given kind of product. People also search for the brand instead that for articles. Looking for sneakers? People will not look for "sneakers", they will look for "Nike", Adidas", and so on. And not only, looking for a headset? They will look for "Sony", "Marshall" and so on. In the middle of them search any good image, even of a less famous brand, can catch the attention. Looking for a car spare part? Again people will probably start their search for "Chevrolet" instead of that for "brakes".
Images and descriptions
As we said in the
Presentation and information
above point, also the images are very important. People often search for images. Sometimes they want to buy an umbrella and they happily end up with a new comfortable (and more expensive) raincoat just because they saw it!
Images, nice pictures, more than one for each article, images of the packaging as well and captions for each image, description and size, color available. Technical specification even for a box of matches! It sounds boring but it is so important for a correct e-commerce experience and it helps to close sales online.
Search Box
A must be. In the above part of the fold, visible and in good working condition. Test it yourself.
How to be sure that the e-commerce search box is working correctly?
The search box usually works fine. The problem is the name of the article that the owner of the website give to the products. Keep the name long but not too long, descriptive but not too much. Examples:
YES
Name: Front Brakes for Toyota Yaris
Short Description: Front Brake Pads Yaris year 2000, 1200cc
NO
Name: FBR Yaris 2000/1200
Short Description: Front Brake Pads Toyota Yaris year 2000, 1200cc
Why?
Assume that a customers is looking for this item, he will probably digit; "front brake Yaris" so he will have a better match in the above YES situation and from that point he can visually narrow his search or understand to add the year of his car;
In case he will instead digit "front brake Toyota" with the name of the brand in the description he will have too many results. Don't forget that we already state the importance, in the
Categories and Subcategories
point, that we do need a brand or manufacturer selection option.
Article code and naming
Always apply and insert in the long description a SKU code (Stock Keeping Unit) so an already customer can find what he is looking for with that given code. You could also choose to insert it in the short description. I would avoid it in the name to keep it not too long.
What about the official article code?
For example many mobile phone, beside the name (Oppo A39 -just a random example-) have a code (CPH1605) and it is useful as many people straight digit that code in Google first and eventually in your e-commerce later.
But this exposes you to a
backfire
: people can easily and quickly compare the price and so buy the best offer online. So you could potentially loose sales for few dollars of difference. I personally would leave this code out. Keep the name only: Oppo A39, Iphone 7, Samsung Galaxy... then nice and detailed description can persuade the customer to close the deal with you as the product has all what he is looking for without the need to check the exact model number. But this can be different from case to case, promotion to promotion.
Comparison setting
Also, this setting, the comparison property to see side by side different products, can have a backfire depending on the field of the products.
Mr. Customer wants to buy a long sleeve shirt. He likes the one with the pocket on the side. The price fits its budget. He is almost going to press "Order" and he sees the "comparison" button. He clicks it and then is prompted to add more shirts. He looks and observes. Explore the size of the pocket (this can fit bigger glasses...), the sewing, and the colors of the loom. And he starts to think which one would be a better deal and finally he saves the cart for a future purchase. Then he sees a nice shirt in a mall, he touches it and
he buys it!

Shipment fee and delivery timing
Being extremely clear is the rule.
Of course the best is "delivery included" or at least "Domestic delivery included" but it is understandable that this cannot be always practicable.
So show the price in the cart or a fixed price for zone
straight
in the article price or description, not in a separate page reachable with a link. Specify the zone straight in the article description. Don't even think to write "ask for delivery quotation", you will simply let the customer abandon your website. In the e-commerce world is better a fixed bit more expensive price than a time-consuming interaction.
About the timing, again be very clear. In doubt add 1 day but don't expose customers to delays. Of course, we all want somebody to ring at our door just after pushing the pay button but we also understand that a few days or even a week can be acceptable for most of the online good deals.
Payment gateways
Allow your customers to choose between different payment options and give them a real-time option. At minimum:
Real time:
Paypal
Paypal with credit/debit card without the need to be a member of Paypal (and markup this possibility)
Credit/debit card via a non Paypal channel for Paypal haters
Not real time
Transfer to at least a popular bank
Pay in the shop when collecting the goods
And at least another popular payment method of your geographic area. For example in Thailand could be "PromptPay"
Cash on delivery can be popular but can also be a logistic nightmare so better improve one of the above. Adding a Pay with Bitcoin can give a nice "in step with the time" and "edge technology" image of your business even if people will not use that much (note: this is not allowed in Thailand).
Reimbursement and returns
Yes, this is a painful point. Be aware that in many countries any online or by mail order/purchase is subject to mandatory return and full reimbursement within a certain number of days.
So be ready to return and fully reimburse with no questions and no cost for customers. Do not place strange rules or amend them to avoid reimbursement. Consumers in this field are clearly protected by laws. Just do not show this possibility in big letters to stimulate these requests. Or, on the other side, do show it in big letters to gain more confidence from your customers. They will more probably close a deal if they know they can easily cancel and get their money back.
So, depending on the cost you will have to afford to implement this service, decide if it is better to underline it or keep it quiet. But do not forget you cannot avoid it!
Statistics & trends
Many articles are available on the net about e-commerce and m-commerce (the e-commerce on the mobile).
Here you can deepen the topic: m-commerce
Statistics & trends
.
Conclusion:
What about consulting with us?
Go to the
contacts page
for all the contacts options.
Note
Here are some e-commerce websites: do you think that the websites of the following are good or bad?
Let us know your comments by writing to
[email protected]